---
About JTHF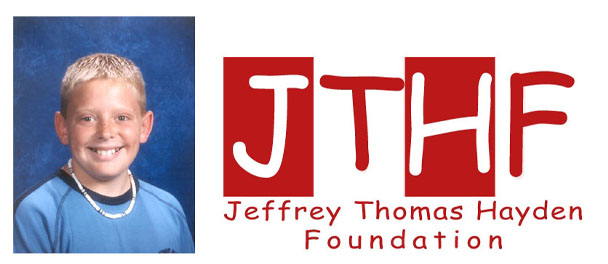 JTHF was founded by Tim and Cindy Hayden in September 2004 after their 12 year-old son Jeffrey was diagnosed with an inoperable malignant brain tumor known as diffuse intrinsic pontine glioma. The mission of JTHF is to increase awareness about pediatric brain tumors, specifically diffuse intrinsic pontine glioma tumors, and to take a proactive approach to raising money to support pediatric cancer research. In 2022, JTHF made the decision to combine efforts and become a chapter of The Cure Starts Now to continue funding critical research.
About The Cure Starts Now
The Cure Starts Now (501c3 Federal Non-Profit) is one of the only cancer foundations dedicated to a "homerun" cure for all cancers, starting first with one of the most deadly and difficult cancers: pediatric brain cancer. Many experts believe that the lessons we learn from fighting pediatric cancer may in fact provide us the critical first step in winning the battle against all forms of cancer, both pediatric and adult.
Learn more at thecurestartsnow.org